ALIGN + TRUST MENTORING
STEP INTO YOUR POWERFUL-WORTHY SELF
Your sensitivity is your SUPERPOWER
Sharpen your Gift to guide you
FIND OUT IF YOU Are Clairvoyant, Claircognizant, Clairempathic, clairaudient or more?

energy clearing + INTUITIVE ALIGNMENT mentoring
To be in alignment means to being present in the moment and in return owning your own Intuitive gifts
I teach you how to honor yourself, your space, and you're boundaries 100%
While sharpening and tuning into the moment with ease.
NO divination tools other than - being you.
I ONLY WORK WITH SOULFUL WOMEN READY TO SHINE so if this sounds like you… keep reading!
• Are you ready to be PRESENT in the here and now?
• Are you ready to SHARPEN your intuitive gifts?
• Are you ready to OWN sacred gifts and worthy self?
• Are you ready to HONOR yourself everyday - no matter what?
•Are you OVER being taken advantage of by your natural giving nature?
• Are you ready to TRUST your intuition?
• Are you ready to SPEAK your mind and not feel bad about it?
• Are you readyto PROTECT your energy so you no longer take on others when you get tired and drained?
• Are you BEYOND ready to be totally cool being you - no apologies?
• Are you sooooo ready for SYNCHRONICITIES to grace your life on?
•You just want to BE YOU and stop people pleasing in oder to feel comfortable!
• You crave alignment, trusting yourself and clarity a ready to move forward FEARLESSLY into your next chapter
• You are excited to FEEL energized, expanded, and safe always being – in all ways
and finally – you KNOW on a soul level that you're called to here to make a difference!
ALIGNMENT mentoring + energy BLOCK clearing + MINDSET MANIFESTATION
At the end of your 1st call, you will leave feeling refreshed with a new sense of self, beam with purpose, and feel grounded.
It's a cosmic boost of the coolest kind
YOU + ME = ALL IN
Your gifts are there waiting for you to FEEL, HEAR, AND KNOW the absolute truth. But it starts by getting in touch with your highest self, your wisest self. Kick the old patterns to the curb, drop the old belief systems that keep you stuck, and worrying about what people "think" hiding behind your fabulous self.
You have to let go and love yourself through it ALL to be alignment and stay in alignment.
You ready to step into the intuitive nature that is you?
Where you stop doubting your intuition, but actually allow it to guide you… in EVERY part of your life
Using your intuition every day is just as awesome and magical as you think it is – because, your more GIFTED than you think…when you are AWARE
HONOR YOURSELF. TRUST YOUR INTUITION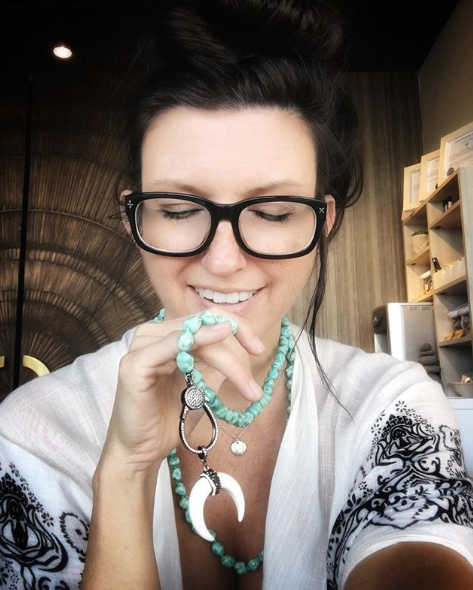 Pause. What happens in the space of honoring yourself and your gifts? Magic. I recently started a mentoring course for lightworkers with @alignandtrust and it has been life changing. Clearing blockages, patterns, and beliefs so I can have an abundant earthly experience has been the best choice I could have made. (Besides getting sober) 💫

Everything since working with Michele has been different. I speak different, I move different, I think different. Honoring your souls purpose is not just taking accountability for the task at hand, it is honoring and accepting the energetic changes that comes with it. Doing what is absolutely necessary for your alignment is crucial. 🕯


Last night, a sweet friend saw my IG Story and told me the energy I give off is so powerful and radiant, she thanked me for making her day.. What she didn't know is how tired I was at that moment. And in that moment, I was so grateful I could still shine so bright. 💕

I am a lightworker and this work is not just my own. It is for the world to see, to feel and to heal. My work has just begun and in this space I will Align and Trust as often as I need. A time to pause and let it be. 📿"
- Brooklyn Beyler
ALIGN + TRUST
I only work with a select few in my 1-on-1 mentoring program
you must be committed to going ALL IN, do the work, and dedicate to up-leveling your mindset and life.
This is not for everyone. Next level souls need only apply.
THIS IS FOR YOU IF;
you are step into your powerful-worth self

you are committed to being present in the moment

you are ready to tune into your gifts and use them every day

you are ready CLEAR BLOCKS HOLDING YOU BACK FROM OWNING YOUR GIFTS

You are ready to finally allow yourself to live life on your own terms
Inside the program you will learn how to;
quiet your mind + sharpen your intuitive gifts
create your own sacred space
honor, protect and maintain your energy
understand the root origin of an issue + bring clarity to the complicated
connect to the light, your higher self, and archangels
and learn how to use your intuition to guide you in every part of your life!
"Before I started working with Michele, I had some serious highs and lows. It would be like riding on a magic carpet of momentum until someone triggered me - then off I went into anger spirals. I knew I had gifts, I knew I was meant for more - but I couldn't figure out how to cross the bridge to the new shiny existence that was waiting for me. I'm so glad we met - because now I have consistent energy levels, a clear direction for my life - and when I get off the phone with my mom, I don't break out into tears. I can't recommend investing in yourself, your energy and the ability to hone your gifts with Michele enough! Don't wait."
- Gabrielle G